What is
B
oob‑eez®?
What is Boob-eez?  Boob-eez is a fashion-fix accessories line + lifestyle brand purposed to make life easier for ALL women - every age, shape, color & size! From nipple covers and stick on bras to apparel pieces and bralettes, we've got you covered in more ways than one.
O
ur
C
eo
C
arlie
Boob-eez is a brand that continues to blossom into something extraordinary.

It is important to build a community of women that will benefit from Boob-eez as not only a brand, but as an outlet to BREAK THE ICE!! To educate, to empower and to allow a space to view our bodies as beautiful.

We've all got em - and we've all got a story about our boob-eez...

They giveth life, and they taketh life away.
Whether hidden or glamorized, our BOOBS are our power!

Whether we've lost them or bought them.

Whether we identify with them or have wished them away.

They are important.

To you, my fellow gal pals, trans friends, mothers, fathers, and extraterrestrial beings of light... what's your boob story?

Xx,
Carlie 💖"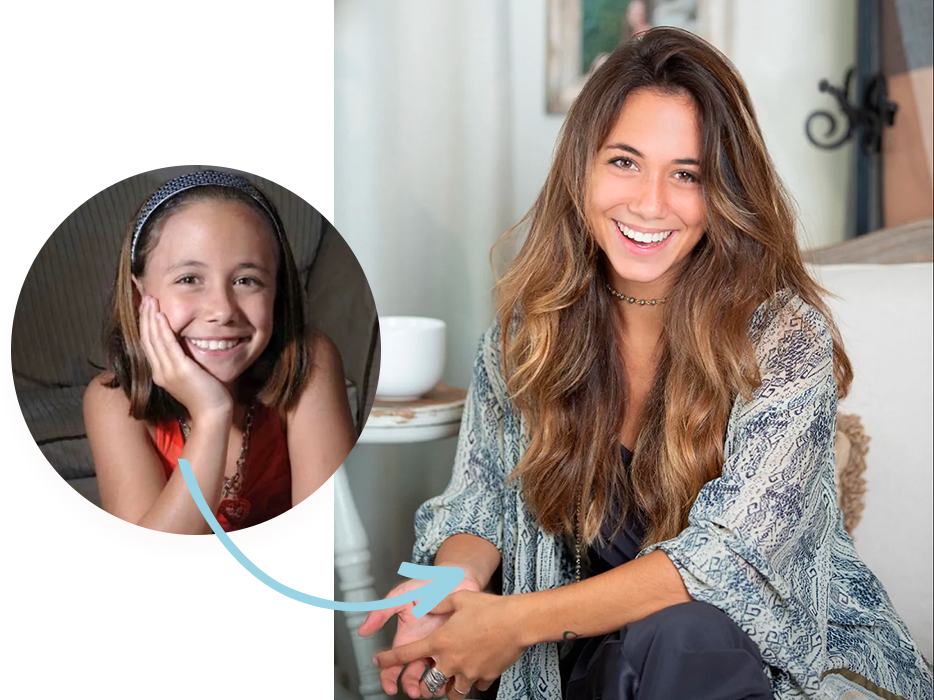 Our
S
tory
While on the brink of turning 10, founder Carlie Christenson was feeling insecure about her developing body. After refusing to wear a bra, and in light of stealing an array of her Mom's products, Carlie drew a picture of what would work better... and Voila! Boob-eez nipple covers were born. Boob-eez™ are ultra thin, silicone discs with an adhesive backside that keep unwanted "Headlights" out of sight and out of mind. What was originally a product designed for pre-teens have become a staple underpinning for women of all ages, shapes, colors and sizes!
Vintage Video of Carlie on TV
Our
T

eam

Left to Right: Paola, Betty, Emilie, Carlie & Devon
Paola & Betty
Our COO's. Not only do Paola and Betty work in sales, but they are the glue to the operation!
Emilie & Carlie
Our CFO & CEO are the founders of Boob-eez! Emilie and Carlie are the visionaries behind the company, all product innovations and the brand experience.
Devon
Carlie's sister and professional model AKA Boob-eez OG ambassador! Follow her @DevonChristenson.
Why?
Keep "headlights" out of sight, and out of mind! Feed confident yet au naturel in the skin you're in.
Go braless! Wear Boob-eez's pasties under everyday wear, under work-out gear, strapless dresses & more.
For PEOPLE & PLANET: minimalist undergarments are all about doing more with less.
Washable & reusable: good up to 70 wears or 3 months of constant use!
Good for sensitive skin: no latex ever; made from 100% medical grade silicone; tested and approved hypoallergenic in the USA.